Description
Product Description
Item Type: Pet Costume
Type: Wing
Material: Felt Cloth
Color: Black
Pattern: Solid
Occasion: Halloween
Target Audience: Dogs, Cats
Size Chart
Size (S, Length,width): 46*20 cm/18.11*7.87 inches
Size (M, Length,width): 52*25 cm/20.47*9.84 inches
Size (L, Length,width): 60*30 cm/23.62*11.81 inches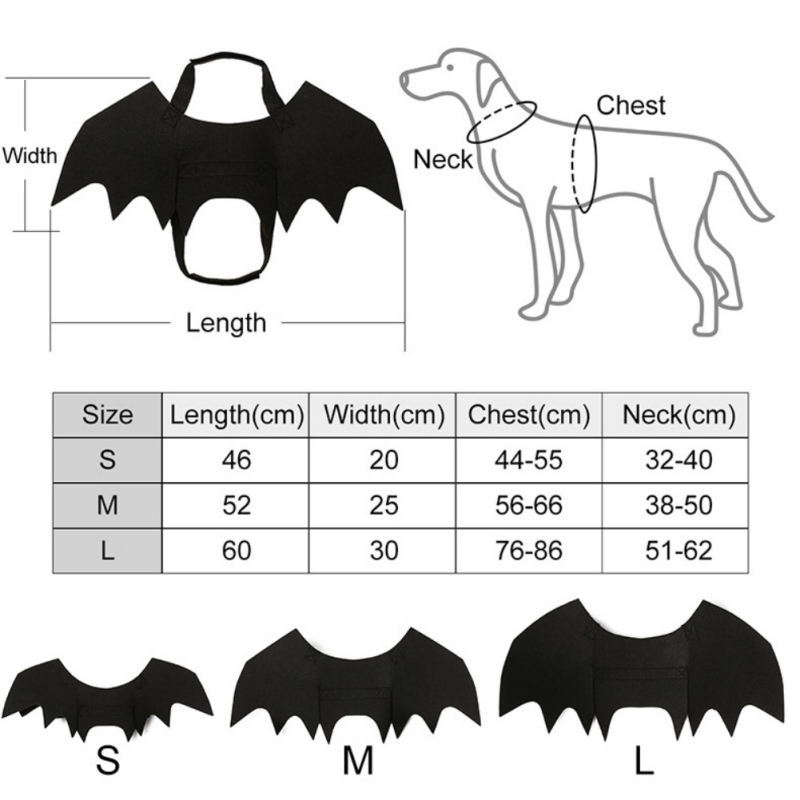 Features
Material: the product adopts black felt cloth, light, and soft, and the cats have no sense of bondage.
Mysterious: the whole product is black, with smooth and smooth lines. It can let your pets have the mysterious and cool feeling of bats.
Adjustable Design: the neck and chest fixing belts are all designed with magic stickers. The size adjustment is very convenient, and it is easy to wear.
Firm: the fixed belt of the chest part adopts a reinforcement design, which is durable and has a long service life, and dogs cannot take off it by themselves easily.
Attractive Appearance: the bat wings are perfect for decorating your cats to let them attract more attention to the Halloween party and add the festival atmosphere.
More Choices: there are three sizes for options, and you can choose the suitable one according to the size of your pet.
Package Include:
1 x pet wing
Notes
Please allow 1-3 cm difference due to manual measurement and 3-5 g for the difference between different colors.
Due to the screen difference, the color maybe a little different from what you expect, please allow it.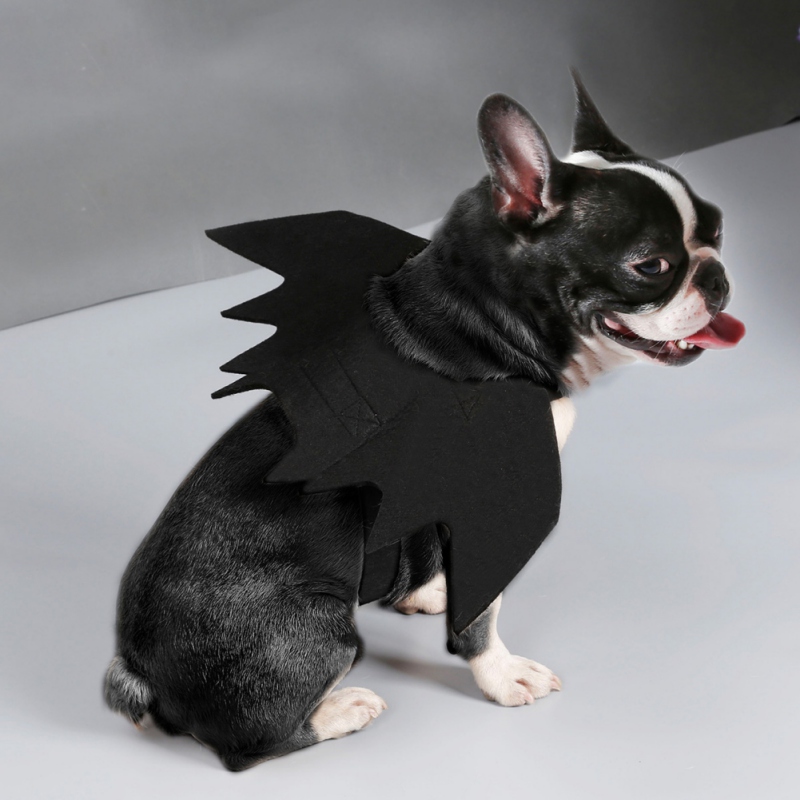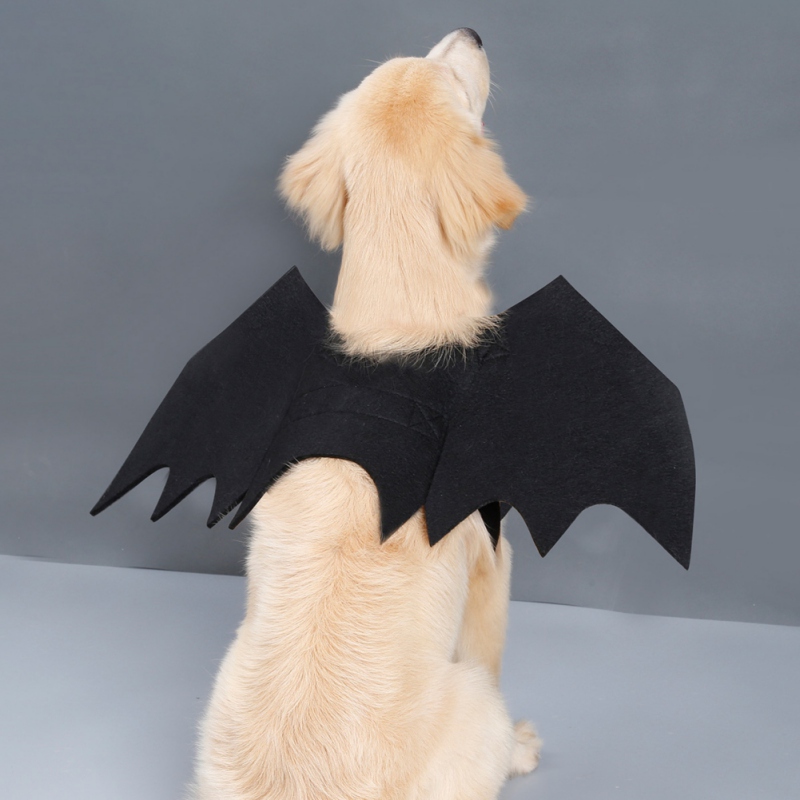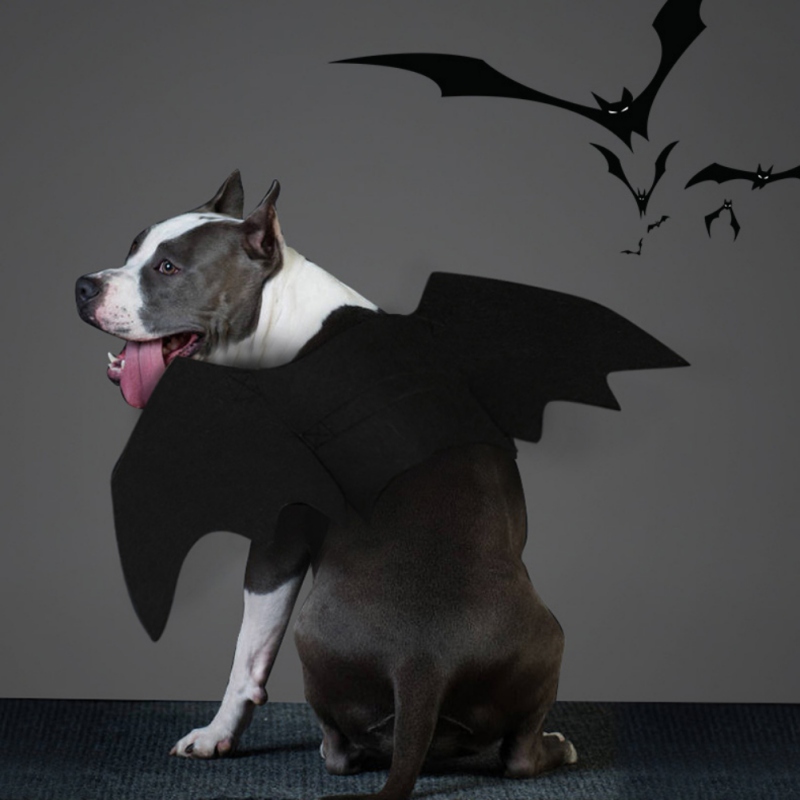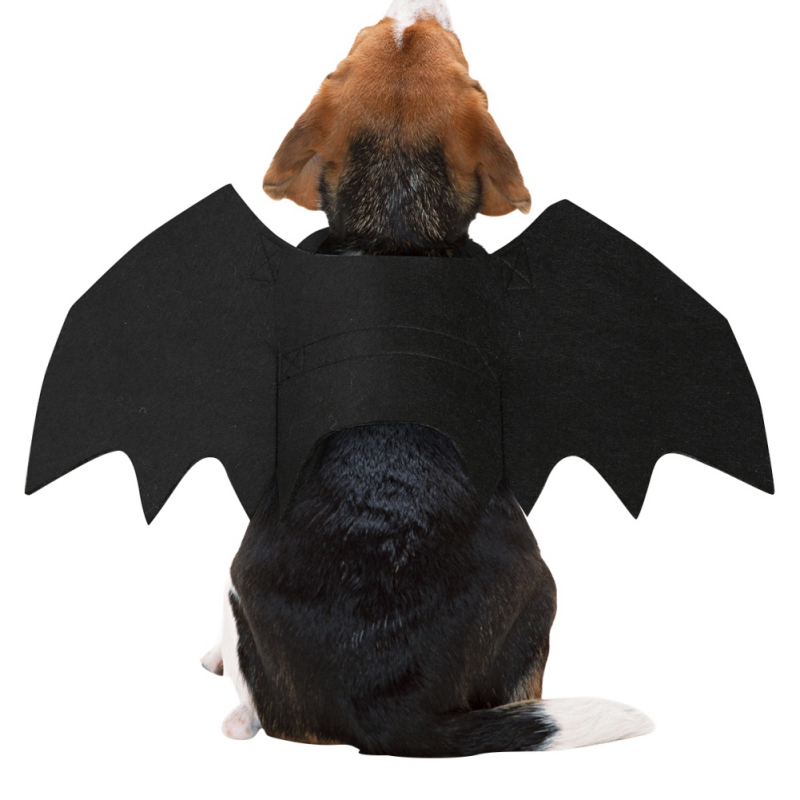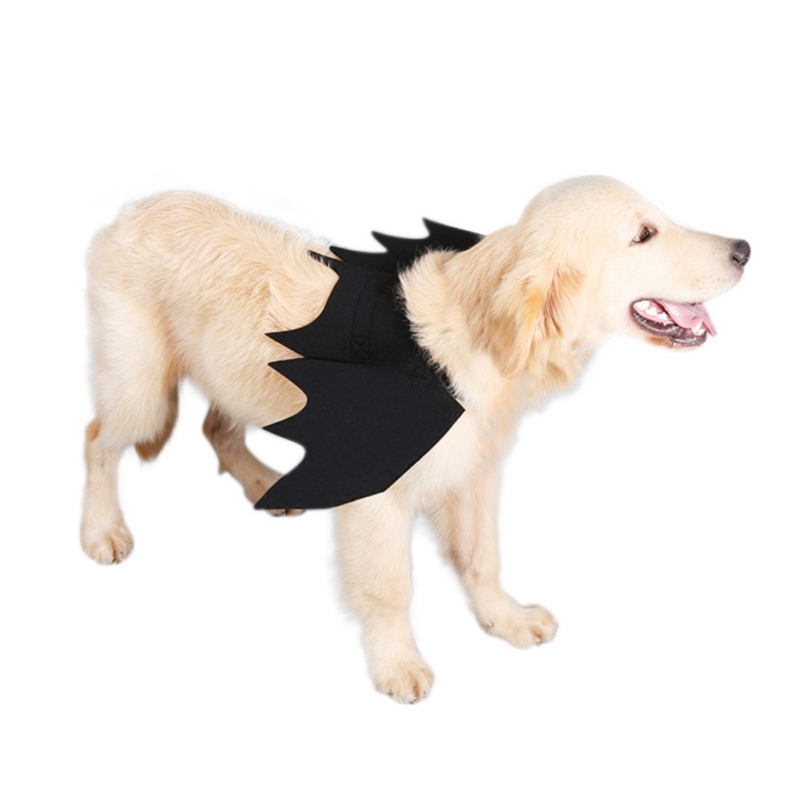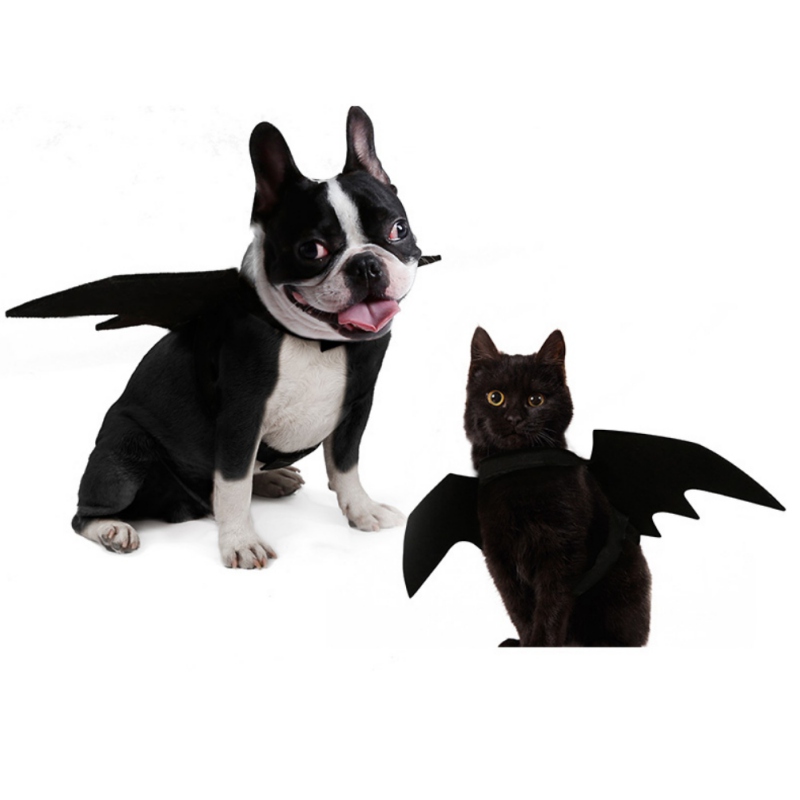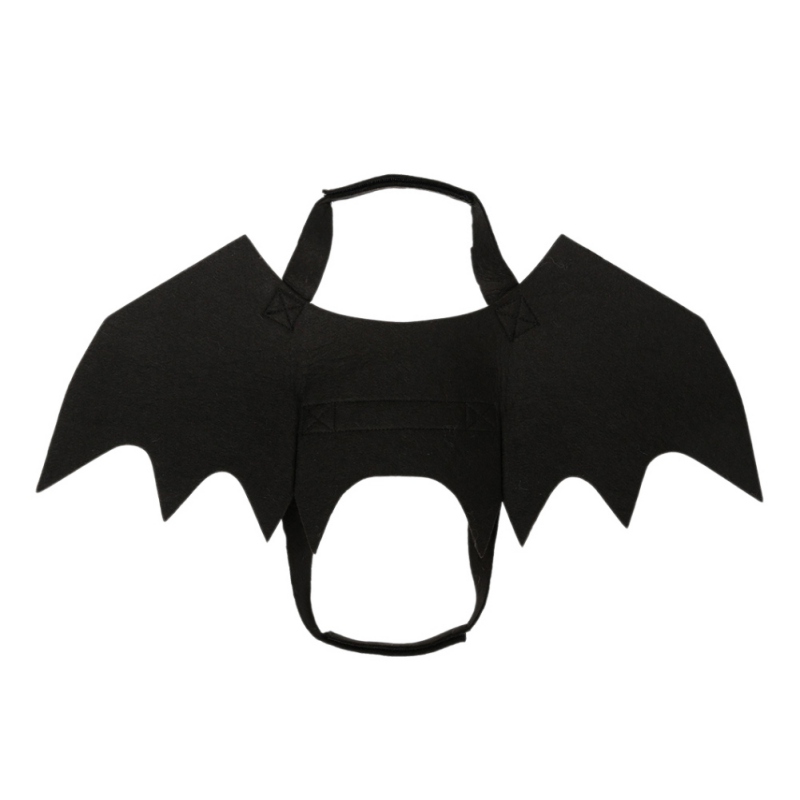 Specifications:
Item Type: 

Pet Halloween Costumes

Material: Felt Cloth
Color: Black
Target Audience: Dogs/cats
Feature: Durable
Season: 

Halloween

Dog Size: Small, Medium, Large
Size: S, M, L
Style: Funny
Suit for: Cat, Small Dog, Medium Dog, Large Dog
Dog breeds: French Bulldog, Beagle, Poodle, Yorkshire Terrier, Dachshund, Miniature Schnauzer, Pembroke Welsh Corgi, Cavalier King Charles Spaniel, Shih Tzu, Boston Terrier, Pomeranian, Havanese, Shetland Sheepdog, Chihuahua, Pug, Maltese, West Highland Terrier, Shiba Inu, Bichon Frise, Papillon, Scottish Terrier, Miniature Pinscher, Cairn Terriers, Lhasa Apsos, Italian Greyhound, Labrador Retriever, German Shepherd Dog, Golden Retriever, Boxer, Standard Poodle, Rottweiler, Doberman Pinscher, German Shorthaired Pointer, Siberian Husky, Australian Shepherd, Chinese Shar-Pei, Dalmatians, Alaskan Malamutes, Samoyeds, Portuguese water dogs, Bullmastiffs, Bloodhounds, St. Bernard, Akitas, Belgian Malinois, Chesapeake Bay retrievers, Rhodesian ridgebacks, Collies, Basset hounds, Newfoundlands, Mastiffs, Bernese Mountain dogs, Doberman pinschers, Great Danes, Siberian husky, Boxers, Rottweilers, Golden retrievers, German shepherd, Labrador Retrievers
Tag: bat wings pet costume, cat bat wings, bat costume for dog, bat wings for dogs, bat wings dog costume, black cat bat costume, bat wings cat costume, black cat bat wings, pet bat wings, dog halloween costumes, funny dog costumes