Description
Hiking with your dog has tons of benefits for you both: it's great exercise, gives you quality time to bond, and exposes you to the beauty and serenity of nature. Giving your dog his own hiking backpack to wear can add a layer of benefit for your pup because it gives him a task to focus on and makes him feel useful.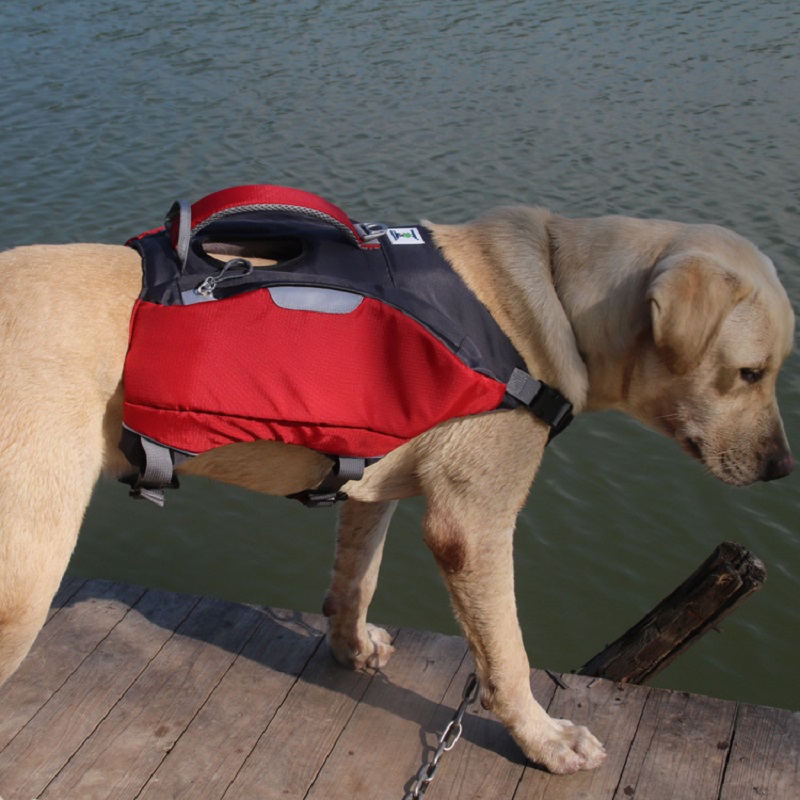 Some pet owners report that their dogs are better behaved when wearing a backpack. Packs also help make hikes more challenging, allowing dogs to burn more energy in the same amount of time. (Not to mention that when your dog carries his own water bottle or waste bags, it helps cut down on the weight of your own pack.)
According to experts, a dog should only be expected to carry about 10 to 12 percent of his body weight, but you'll want to consider your pet's individual health and energy needs. If your dog has never worn a backpack before, you may want to start with an empty pack to help acclimate him to the experience. It's also a good idea to evenly distribute the weight on both sides of the backpack to make carrying it as comfortable as possible.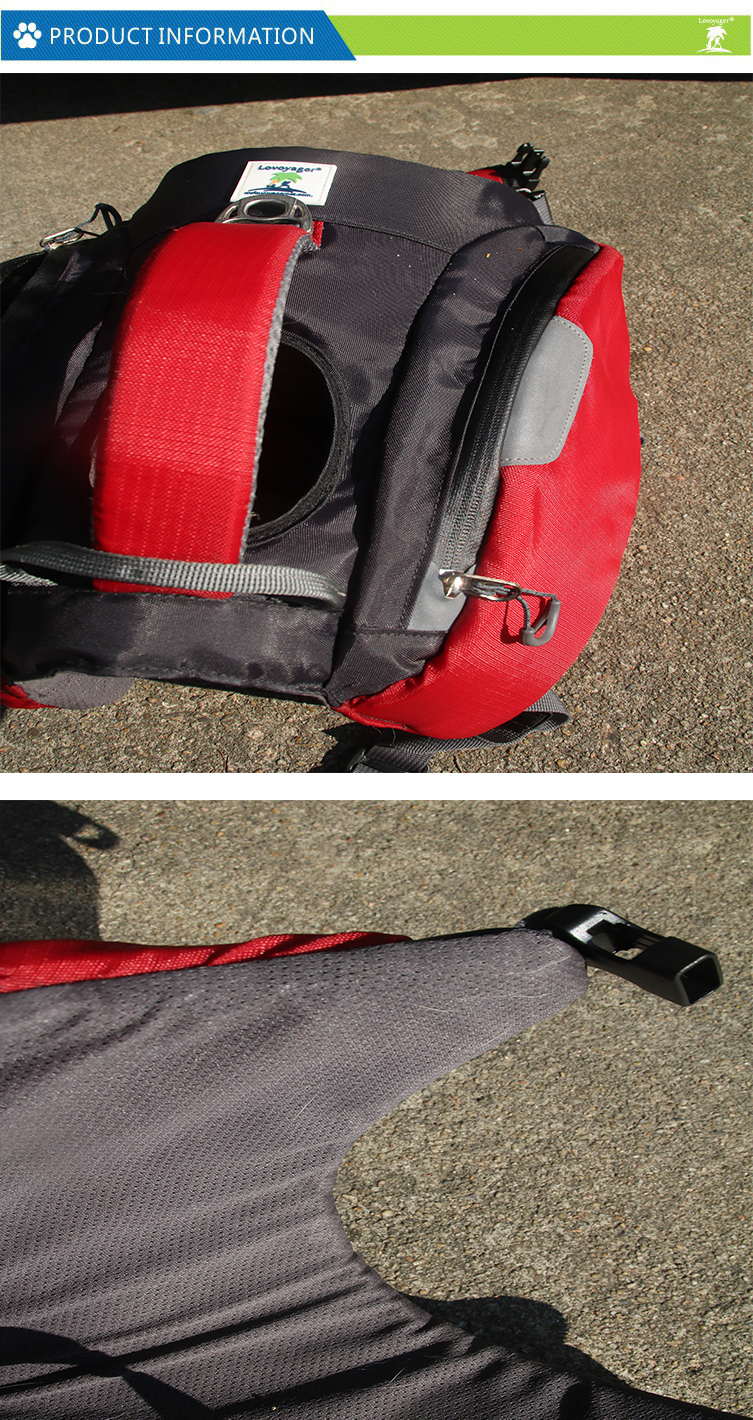 Specifications:
Size: M, L

Color: Red

Material: Waterproof Nylon

Feature: Breakaway, Quick Release, Waterproof

Style: Sport

Suit for: Medium Dog, Large Dog

Dog breeds: Labrador Retriever, German Shepherd Dog, Golden Retriever, Boxer, Standard Poodle, Rottweiler, Doberman Pinscher, German Shorthaired Pointer, Siberian Husky, Australian Shepherd, Chinese Shar-Pei, Dalmatians, Alaskan Malamutes, Samoyeds, Portuguese water dogs, Bullmastiffs, Bloodhounds, St. Bernard, Akitas, Belgian Malinois, Chesapeake Bay retrievers, Rhodesian ridgebacks, Collies, Basset hounds, Newfoundlands, Mastiffs, Bernese Mountain dogs, Doberman pinschers, Great Danes, Siberian husky, Boxers, Rottweilers, Golden retrievers, German shepherd, Labrador Retrievers
Tag: dog hiking harness, best dog harness for hiking, tactical dog backpack, dog hiking vest, dog carrying harness hiking, dog rescue harness backpack, best harness for hiking dogs, large dog backpack harness, backpack for dogs to wear