Description
Features
Waterproof Material – The surface of the dog shoes is made of high quality and waterproof PU material, it could protect the shoes from being wet, and keep your dog's paw drying, which means it also can be used as a rain boot. Inner is made of breathable and comfortable fabric, which can provide a comfortable feeling even in hot summer.
Anti-slip Bottom – The bottom of the shoes is made of thick durable rubber material, With its protection, you no longer have to worry about your dog stepping on something sharp while walking. More importantly, our dog shoes can play a great role in anti-slip, it can keep the dog far away from being slipping.
Reflective Tape – There is an adjustable tape on the top of the shoes, which could help you adjust the tightness of shoes, and prevent the shoes from falling down while the dog is running. Besides that, the tape is reflective, it can reflect the light in the dark night, protect you and your dog at night.
How to Choose The Correct Size – Here are some tips to help you choose the correct size. First, put the dog's paw on a piece of paper, use a black pen to trace it along the outline of the dog's paw, measure the width and length of the paw, and then choose the size suitable for your dog according to the size chart.
Size Chart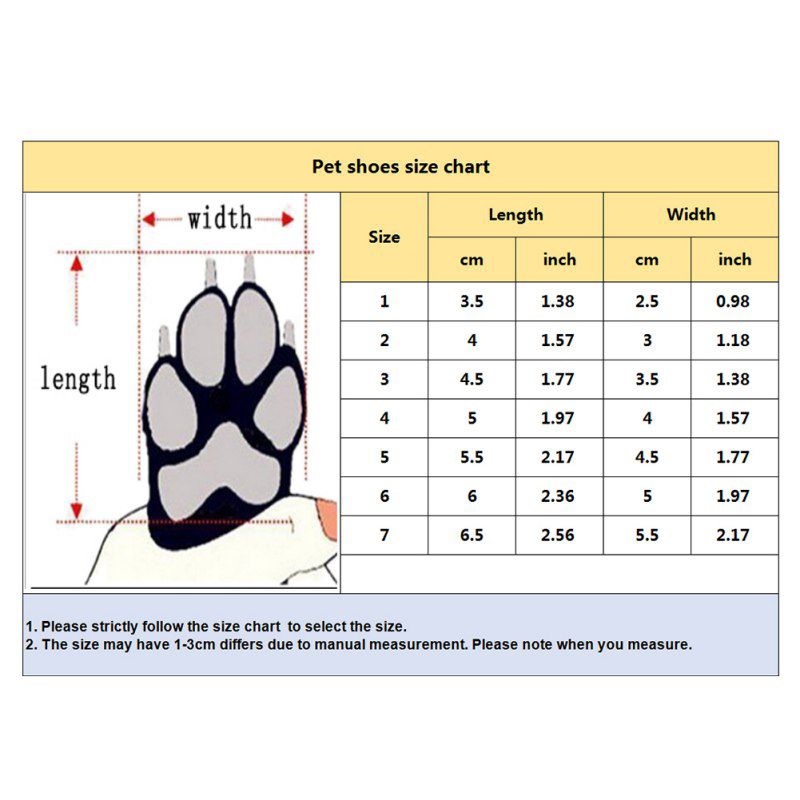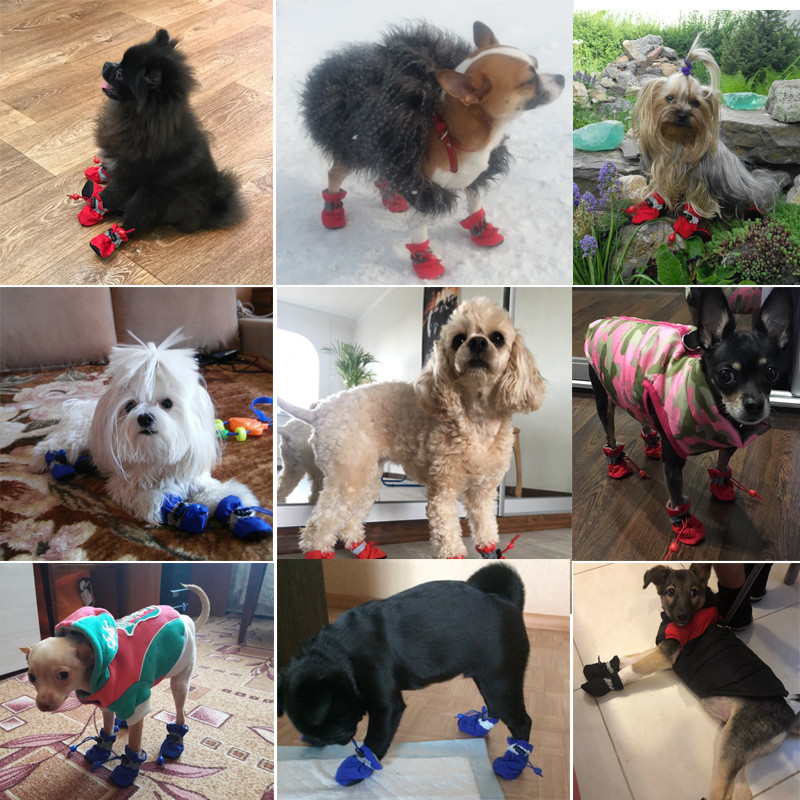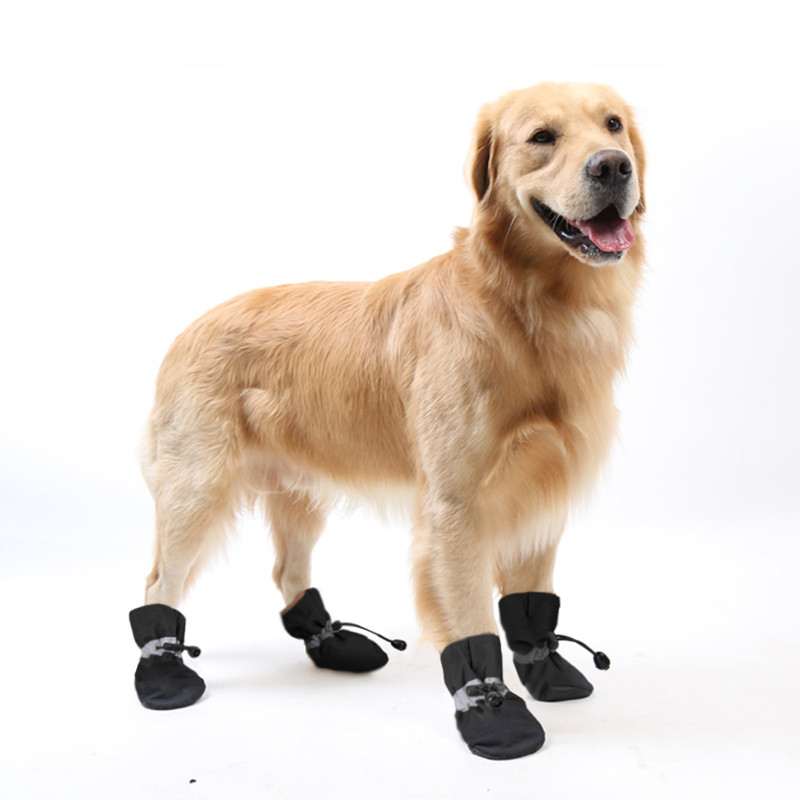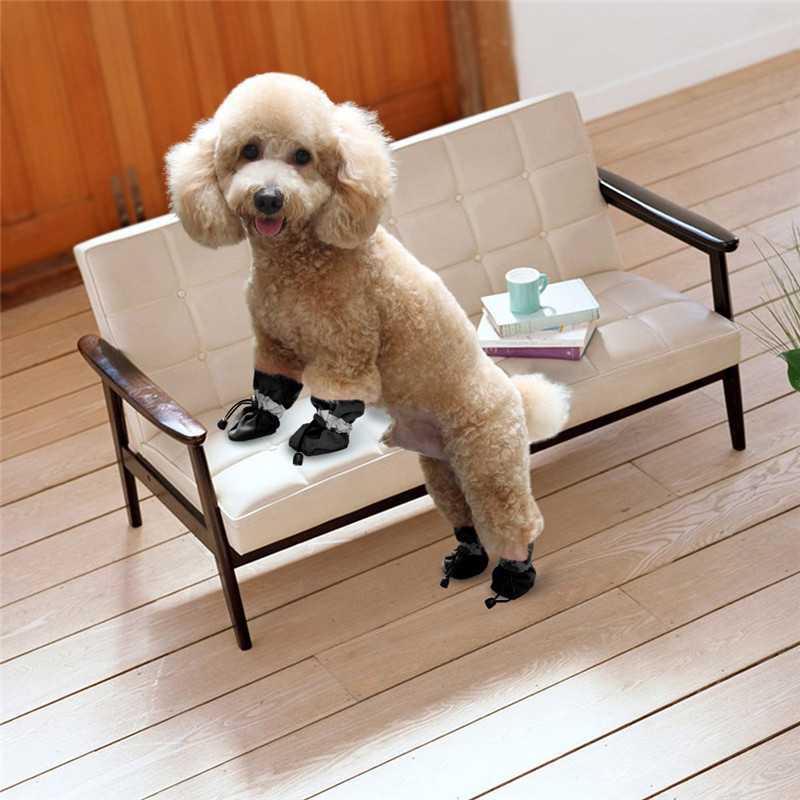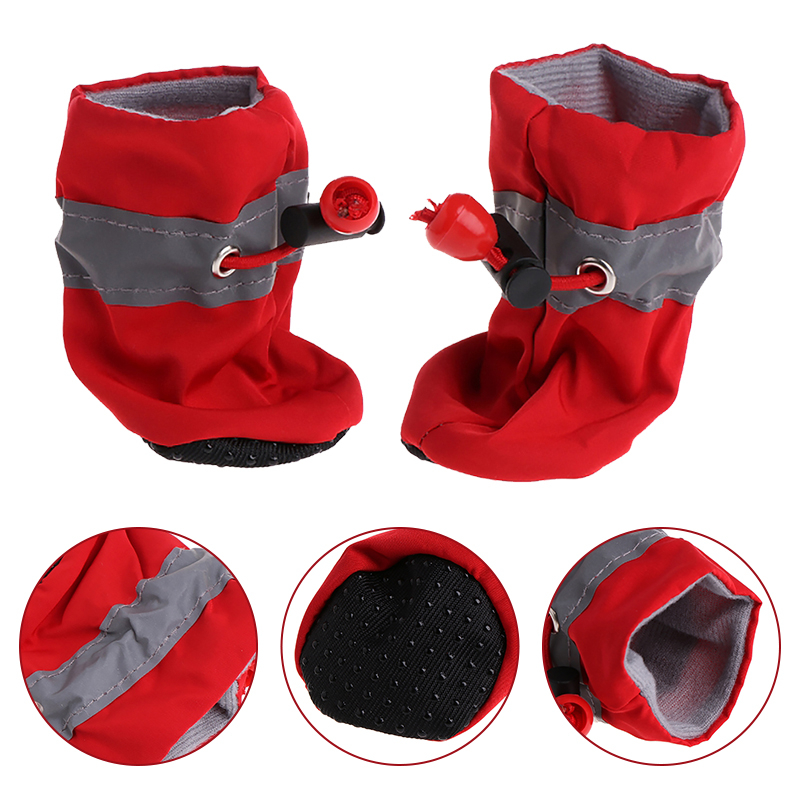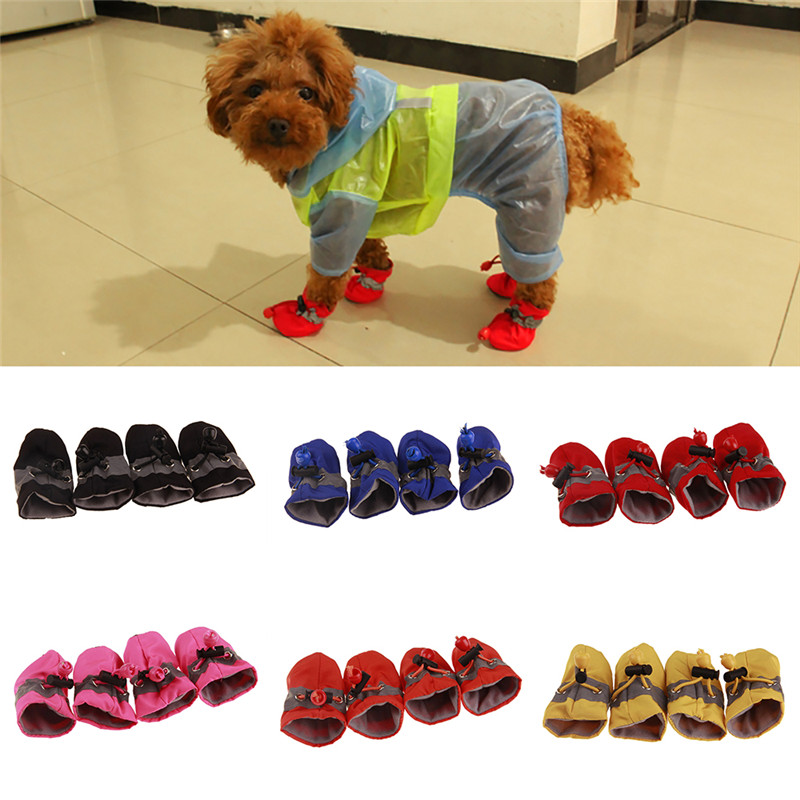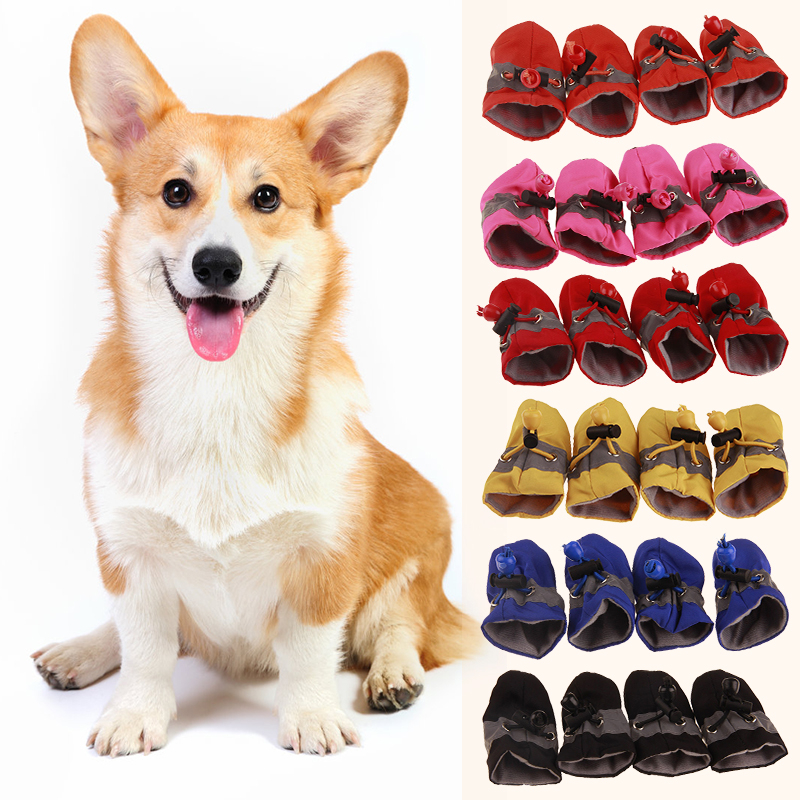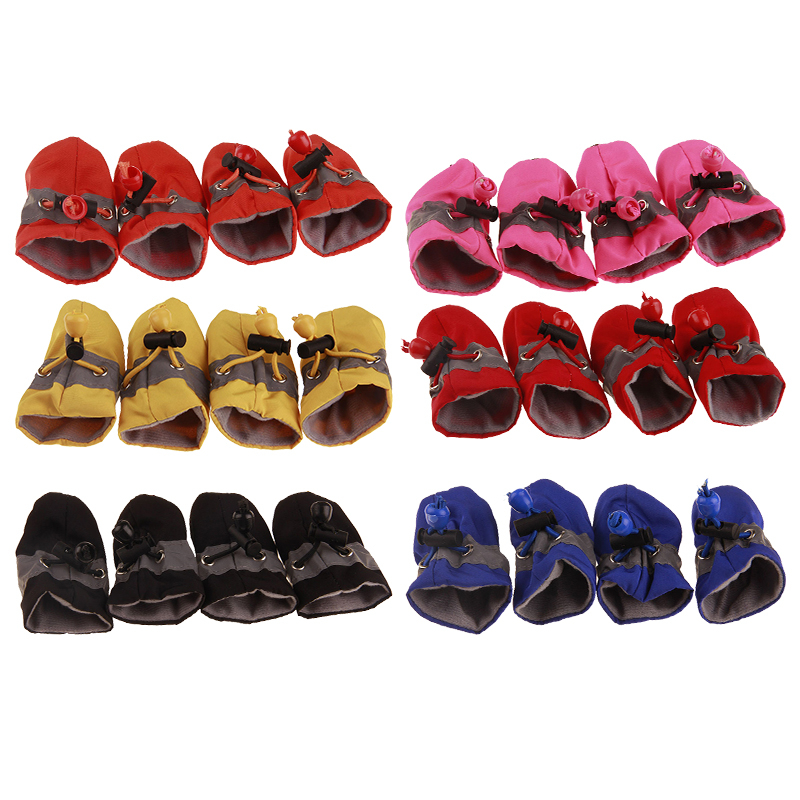 Package Including
1 set (4pcs)
Specifications:
Size: 1, 2, 3, 4, 5, 6, 7
Color: Black, Red, Blue, Yellow, Pink, Orange
Material: Oxford Cloth
Feature: Waterproof, Daily wear/walking/hiking
Style: Cute
Suit for: Small, Medium, and Large Dog